Flowers of Sunder Nursery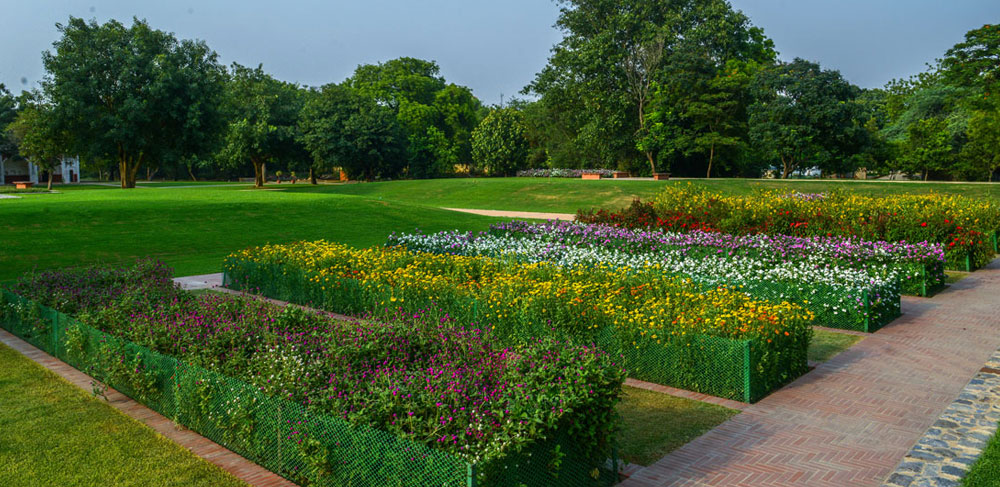 Sunder Nursery Park with its productive grounds, is a delight to be all year round, and especially in the months of January – March, when the whole park is filled with blooms in various gardens all around. From the flower beds near the entrance zone to the Azim Bagh and Canna gardens towards the southern edge, the Roses in the gardens of Lakkarwala Burj to the flowering trees along the Arc of Discovery – the Park acquires all shades of colours from ground to the top.
The Park has over 50 varieties of flowers growing in its various flower beds, in addition to the specialized planting being done in the Butterfly Garden and the wilderness zone to provide a habitat to the butterflies, dragonflies, and bees.
Apart from planned flower beds and planting programmes, Sunder Nursery Park also has a wide variety of naturally occurring wildflowers, which attract pollinators like bees, butterflies and other insects, and in turn impacted crop/cultivated plant health.