Sunder Nursery Wilderness Zone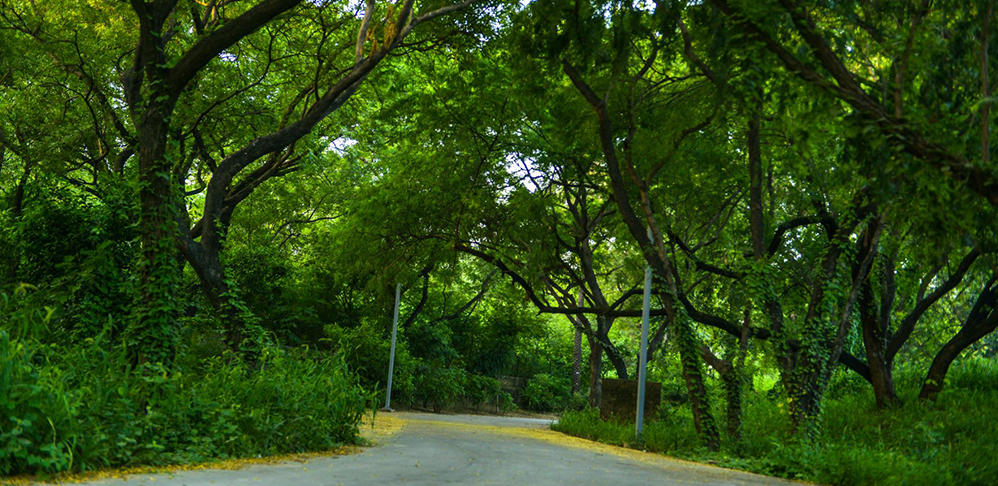 Sunder Nursery serves as Delhi's first arboretum with almost 300 tree species. A contiguous stretch of dense green cover across Sunder Nursery provides a protected bird habitat for the ground nesting national bird, the peacock.
Over the last decade, hundreds of truckloads of construction rubble has been removed and 20,000 saplings planted, which attracts a diverse fauna to the Park, including over 80 species of birds which have been recorded here. Many more are expected now that the water bodies are full. Sixty species of butterflies have already made the park their home.
To attract the 500,000 school children who visit the adjoining Humayun's Tomb annually and serve as an educational resource on Delhi's ecology, a 20-acre micro-habitat zone showcases plants of the ridge, riverine, and marshy landscapes that were once found in Delhi.
Delhi's original ecosystems have been revived in the wilderness zone at Sunder Nursery. A 30-acre microhabitat zone has been created within Sunder Nursery to simulate Delhi's once rich and now quickly disappearing biodiversity, including kohi (hilly), khadar (riverine), bangar (alluvial), and dabar (marshy) zones. featuring over 100 regional tree species unique to the region.
The green infrastructure comprised of woody plant vegetation showcases 300 varieties of tree species and different microhabitat zone, known more for their intangible benefits than tangible benefits.
It also focuses on the introduction of educational facilities to allow Delhi residents and especially school children to enhance their understanding of ecology and nursery activities.